Your customers are tricky characters, right?
Some shop based on skin condition, others on ingredients, or new items... and on... and on. How on earth do you get shoppers to what they need, fast?
Engage your shoppers with a better shopping experience.
Every shopper will use either your onsite search or navigation. Ensure that experience is helpful and rewarding.
Natural Language Processing
Automatically understand the semantics of each customer's search query.
Guided Search
Help customers find what they are looking for through a series of questions, or easy to use facets.
Predictive Autocomplete
Predict what customers are searching for and reduce clicks.
Dynamic Faceting
Dynamically display the most relevant facets based on the displayed results.
Deliver Shopper Relevant Product Results
Quick, easy, and relevant results. Your shoppers will spend less time searching and more time shopping (aka. buying)
Always Learning
Every shopper, every interaction, every purchase and bounce. It's all recorded and used to optimize your results.
AJAX Results
Dump your carts slow database performance. Improve your response times with our industry leading infrastructure.
Desktop & Mobile Friendly
No matter what device your customers shop on, they will have a seamless and responsive experience.
Customized For Your Business
Your business goals and objectives are factored in, surfacing products based on profit margin, brand, and more
But... Your product results can be even smarter
Take control of the results
As smart and relevant as your search results can be, there's nothing like taking control. Enhance your product results for your specific needs as a beauty and cosmetics supplier.
Create Unique Campaigns & Landing Pages
Synonym "lip stick" = "lipstick"
"lipstick" product results
Eliminate failed searches
Discover failed search queries and personalize the results by setting up synonyms and custom landing pages.
Customize Product Results
Elevate specific brands
You can use our powerful product boosting rules to control product results globally and down to the granular level.

For example: promote specific brands to the top of the results and demote generics to the bottom.
Create Promotional Campaigns
Create Promotions
Enable merchandising banner campaigns for specific keyword searches and category results.
Shopper Searches "lip stick"
But did it work? Guess no longer and let the data guide you!
Stop guessing and optimize for your shoppers
Capture every customer interaction and analyze this data in an easy to understand format. Get the data you can't get anywhere else.
User and Product Behavior Captured
Missing Products
Discover what common searches are failing. Setup custom landing pages, synonyms, redirects, and a host of other actions for better results.
Search Insights Report
How well are your products performing when shoppers are using your search?
Browsing Insights Report
How well are your products performing when shoppers are browsing?
Product Performance Insights
Over Exposed
Discover which products shoppers are seeing too much of that are not performing.
Under Exposed Products
Discover which products could be doing better but shoppers are not seeing.
Products That Need Attention
Identify which products need some TLC for better results.
Best Performing Products
Ensure these best performing results stay just where they are. You're in the sweet spot!
Soak In The Data. Optimize. Repeat
It's more than just software, it's us! You get personalized support!
Personalized customer support
Our Customer Success Team is focused on helping your business grow. We have decades of combined experience helping customers improve relevancy, implement best practices and increase conversion.
It encouraged people to search more," he told Retail TouchPoints. "Our search visits doubled from 30,000 to 60,000, translating to a 38% increase in sales revenue. People that use search stay on the site for eight minutes versus a little less than a minute for those who don't use site search.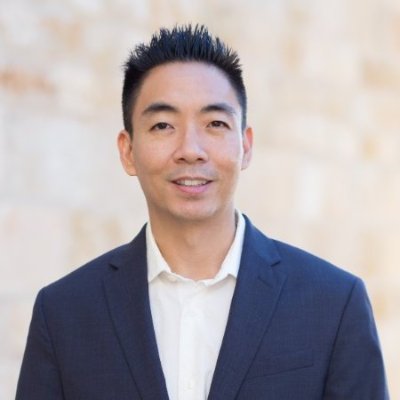 Duke Tung
https://www.edcskincare.com/
50%
Increase in search volume
Download The Case Study