Easily Integrate with Any Ecommerce Platform
Enhanced Search, Merchandising, Personalization, and Insights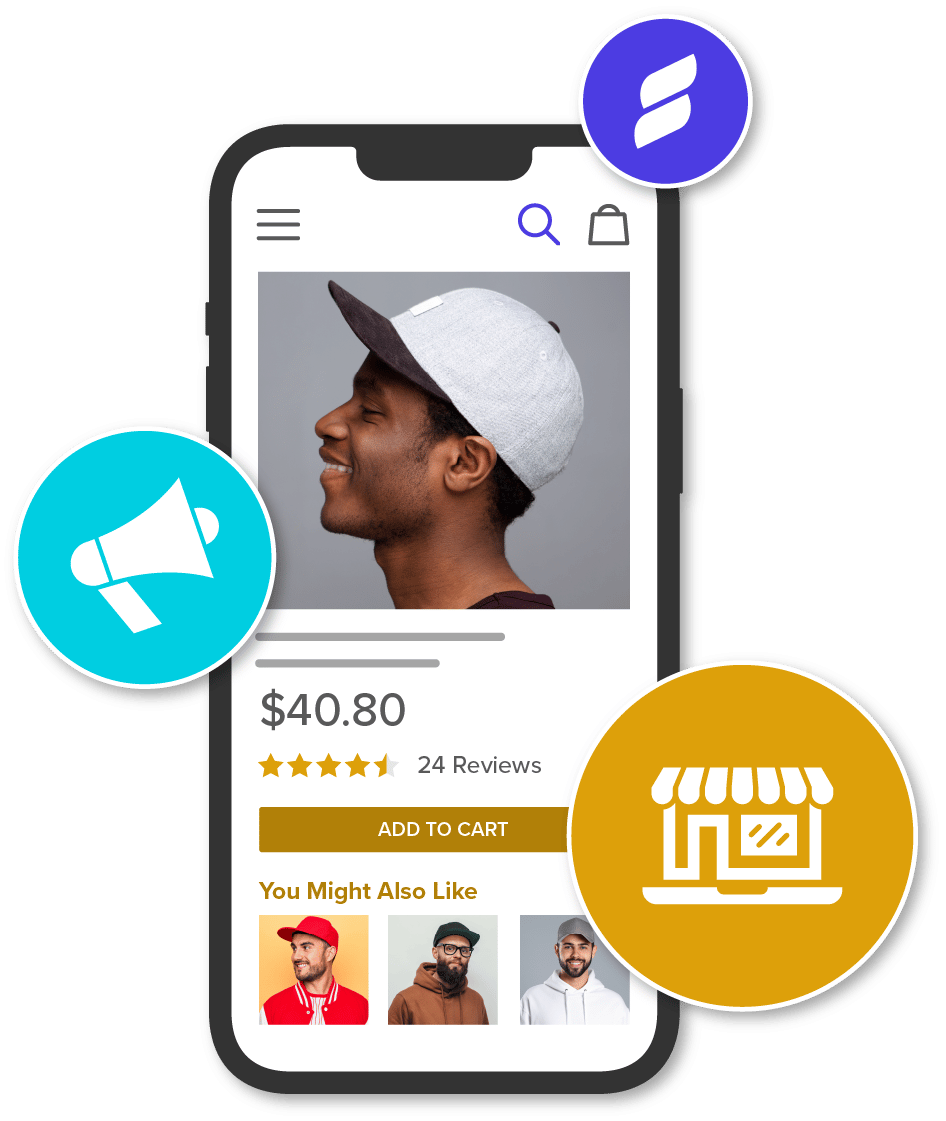 "We've been on Yahoo since the beginning. It can be difficult to manage things like product arrangement within the platform, and it doesn't always work well with third party solutions. When a friend suggested I try Searchspring, it immediately seemed like it offered a lot of the tools that I hadn't seen from other platforms."
How Can Searchspring Help Create an Even Better Shopper Experience on Your Ecommerce Site?
All Fields of a Query Are Searchable
Improved Search Results That Get Better Over Time
Use Data for More Relevant Search
Complete Control Over What Shows Up in Search Results
Custom Filters and Sorting Options
Easy to Set Merchandising Rules
A Better, More Personal User Experience
From Your Site to Their Inbox – Control the Entire Customer Journey
Easy, Automated Merchandising
Ability to Create Custom Landing Pages
Set It and Forget It Campaign Scheduling
Create Automated Merchandising Processes
Easy-to-Read Insight and Reporting
All Reporting in One Place – Including Google Analytics
Live Indexing to Keep Your Site Relevant
Take Action Based on Data You Care About
Searchspring Comes Highly Recommended
Best in the Business
"Easy to use. Reporting is easy to digest and the products solve common ecommerce problems."
Fantastic Search Solution
"We were very impressed by the ease of integration and the quality of the search algorithm"
Paramount Partner
"The level of personalization of a collection PLP is excellent. The reporting system is incredibly helpful."
Learn More About Getting the Right Products in Front of Your Customers
Article
If you're new to the world of online retail, one of the first (and most overwhelming) questions you may be asking yourself is:...
Keep reading
Ebook
– Black Friday / Cyber Monday Content – In the Reasons to do an Ecommerce Site Audit ebook, you'll learn why an audit is important and steps you can take today to improve your site.
Keep reading
Article
5 Reasons Your Ecommerce Site Search Needs an Upgrade
Keep reading