Semantic Search
Getting the Right Products in Front of the Right Customer at the Right Time Has Never Been Easier
Semantic Product Search makes sure shoppers are taken to the correct set of products – not a collection of products that are only loosely related to their query.
In just a few milliseconds, Semantic Search breaks apart words in searches and identifies which are product categories and which are attributes. This leads to a better search experience and higher conversion rates.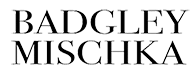 "We might call a product one thing, when some customers know it as something else, so fine-tuning all of those elements of search has been really beneficial to us."
How Does Semantic Search Work?
Product Phrasing
Basically you're saying the same thing, but you're saying it differently. This is classic semantics. This is at the heart of Semantic Search. With product phrasing, Searchspring takes into consideration the fields keywords are found in, how much other data is in these fields, and what order the keywords are found within the fields.
For example, let's say someone searches for "Blue shirt" on your site. If "Blue shirt" appears in the name field it will be ranked higher than a product with "shirt" in the name field but "blue" appears in the color field.
This creates an easier experience for shoppers and gets them to what they're looking for faster. Afterall, it's all just semantics. 
Learn More Semantic Search
Article
Search algorithms have a direct impact on your online shopping experience, as well as your bottom line.
Keep Reading
Searchspring Site Search Suite