Searchspring Makes Magento Great
Written by: Guest Author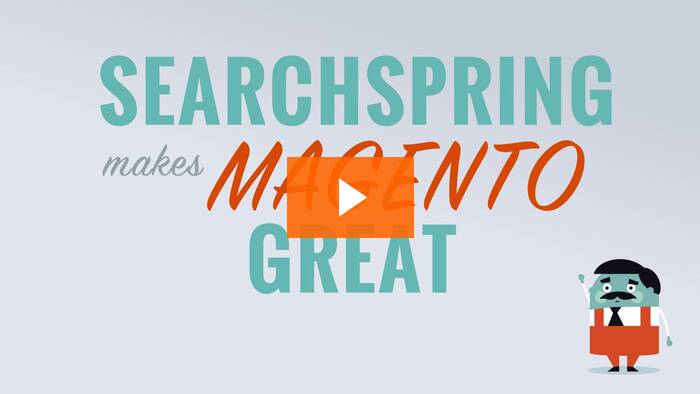 Searchspring improves the default Magento site search. Providing merchants with a flexible and intelligent technology that enhances site search functionality, optimizes product results in real-time, allows for custom navigation, automates product SEO and provides fully configurable merchandising. Shoppers will find your products quickly and easily, generating repeat visits and increased sales!
Our new live indexing removes the needs for manual indexing by updating changes to products almost instantly – no more delays! Shoppers will also benefit from the increased website speed as product results are displayed immediately. Here's what one of our clients said about our update:
"It's unreal what Searchspring did for the performance of our site. The performance of the site is incredible: nice work!" – David Perelman, CEO & Co-Founder at KosherWine.com.
We automate and deliver millions of optimized product results every day using our IntelliSuggest® technology. Today, Searchspring works with retailers on the Internet Retailer Top 500, as well as providing site search and navigation to many of the Inc Top 5000. Searchspring has been a Magento Solutions Provider since 2009 and headquarters in Colorado Springs, Colorado, with offices in Denver and California. Visit Searchspring.com for more information.
Want to keep tabs on us?
Sign up for our newsletter and get notified every month with what we've been up to.
The latest guides, advice, and insights from our experts
How the Experts do Ecommerce Merchandising
In this webinar, you'll learn how the experts merchandise industry-leading online stores, and how you can start implementing their best practices on your ecommerce site today.