Here's how Searchspring Works
When a shopper searches…
A custom error correction algorithm catches all of your shopper's mistakes and corrects them behind the scenes.
We break down each search to understand what each word means, and how they relate to each other.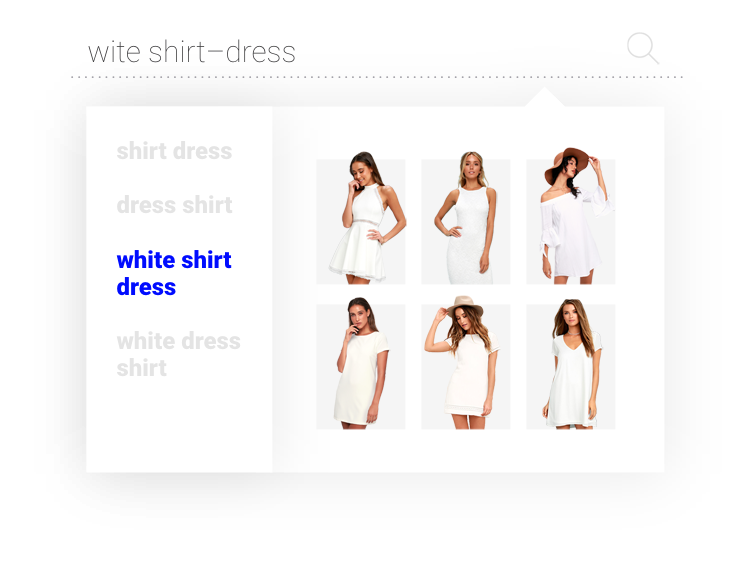 This means that we can tell the difference between a shirt dress and a dress shirt so that your shopper will see the right products, every time.
BEHIND THE SCENES
Using NLP to understand the shopper's query, irrelevant product types, accessories, and everything else that doesn't match is eliminated using Product Awareness.
The products with the highest conversion rate for this query are then boosted to the top to provide additional relevancy and increase sales.
As each shopper shops, their shopping behavior is captured and used to supplement the product data for each product that is interacted with.
When the shopper completes their experience, their behavior is used to enrich the product data for the next shopper.
See how you can take control of the results
Set it on auto-pilot, and trust your search bar to get smarter the more it's used… or take control and do even more.
View some of our most viewed and useful help documents for a deeper dive
WE'RE HERE TO HELP
Need help finding the right solution? Have pricing questions?